portfolio
: Calligram design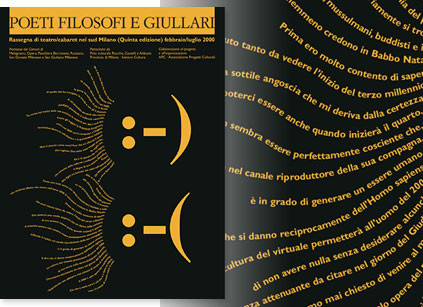 Calligram design for posters, books and marketing material
Client Various

What's a calligram?
A calligram is a poem (though it can also be a phrase or single word) in which the typeface or handwriting forms are an important part of the focus. (Wikipedia)
About calligrams
Calligrams have a place in the marketing strategies of many companies because they are attractive and can communicate in their own unique way.
Laura Ruggeri, our designer, uses this technique of communication to enhance posters, books and marketing material.
Calligram Designers is her blog about calligrams. It features the work of individual calligram artists and the best examples of calligrams from all over the world from any era.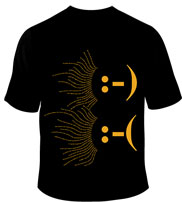 • right
T-shirt with a calligram for "Poeti, filosofi e giullari".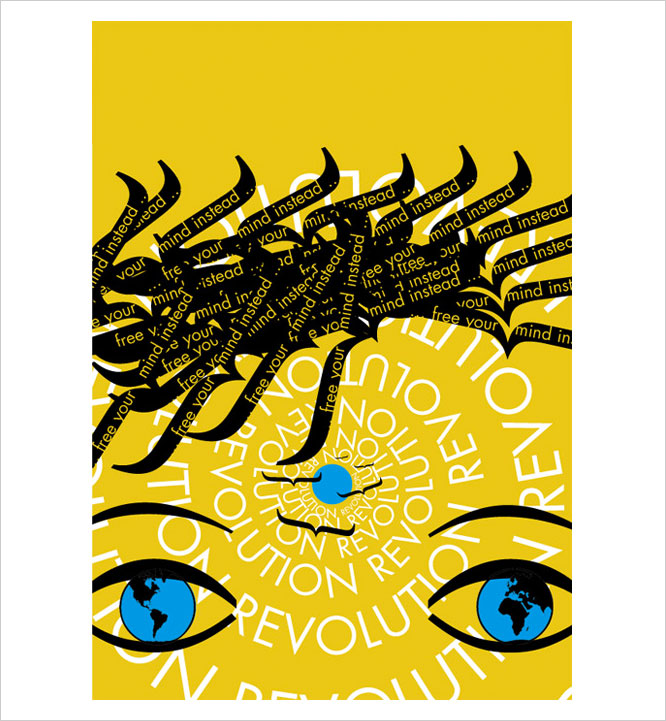 • above
Free Your Mind Instead - poster
• below
Cover for Conversations at Curlow Creek,
by David Malouf - poster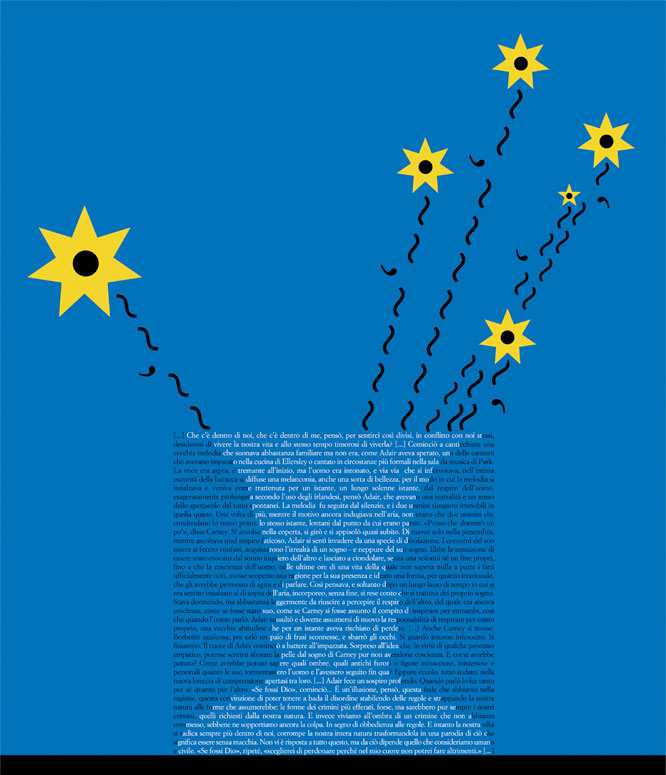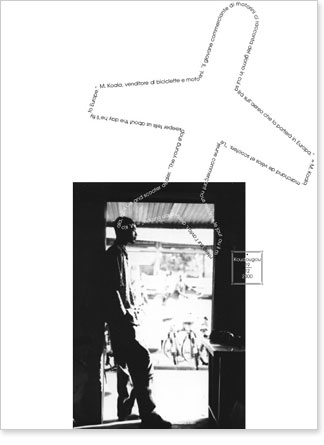 • left and below
Inside pages for Africaractère, a book of photographs by Carla Cinelli and Ivano Catini.
Calligrams, as multilingual captions, are used in support of the story behind each photograph.
For example, a picture shows a young man who dreams and the calligram/caption shows what he is dreaming: to fly away in search of new adventures and possibilities.
Another image shows a monkey and dog and the calligram/caption shows what they are both thinking about - lunch.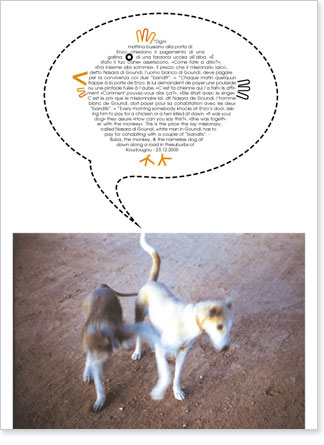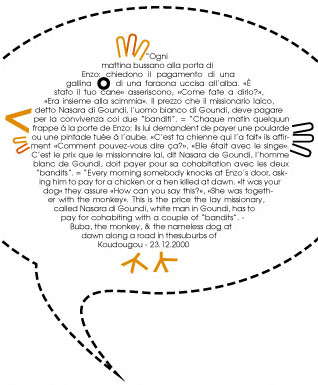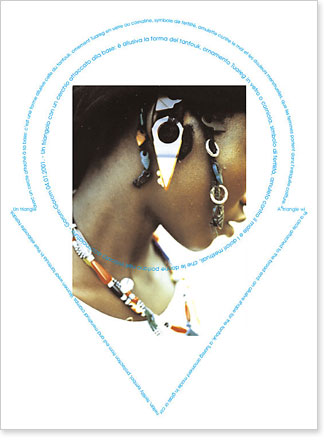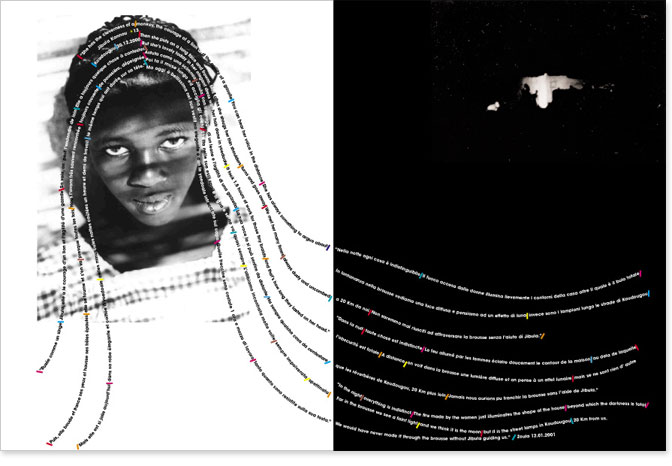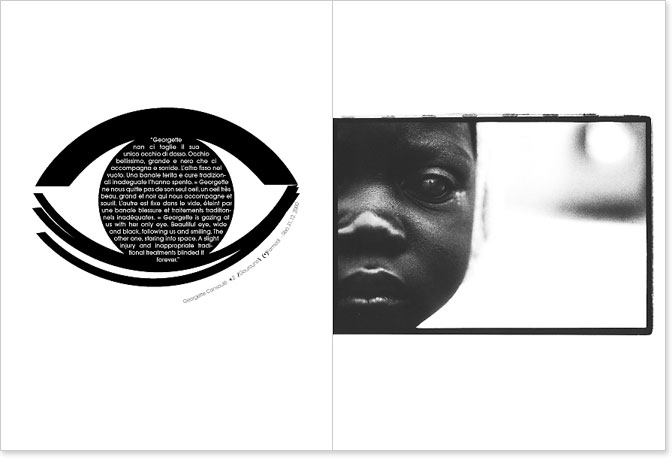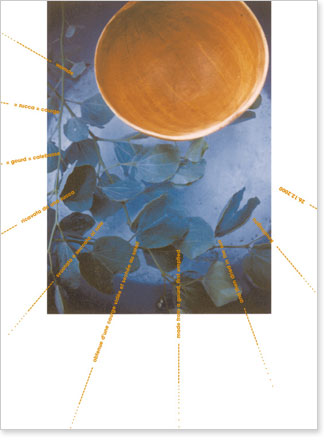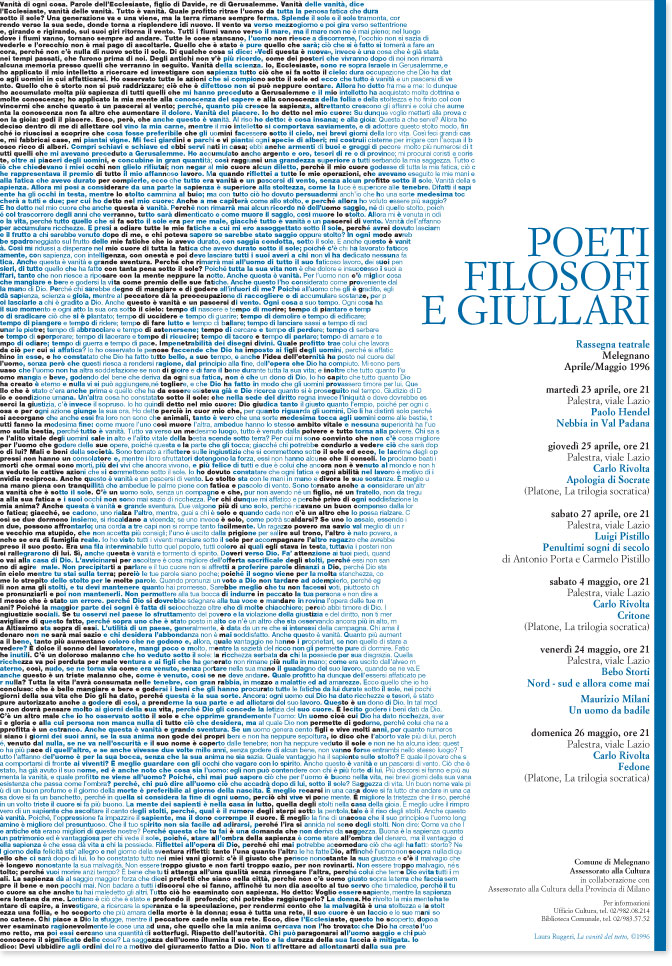 • above
The Thinker made with the text from The Book of Ecclesiastes. Poster for "Poeti, filosofi e giuliari" (Poets, philosophers and minstrels).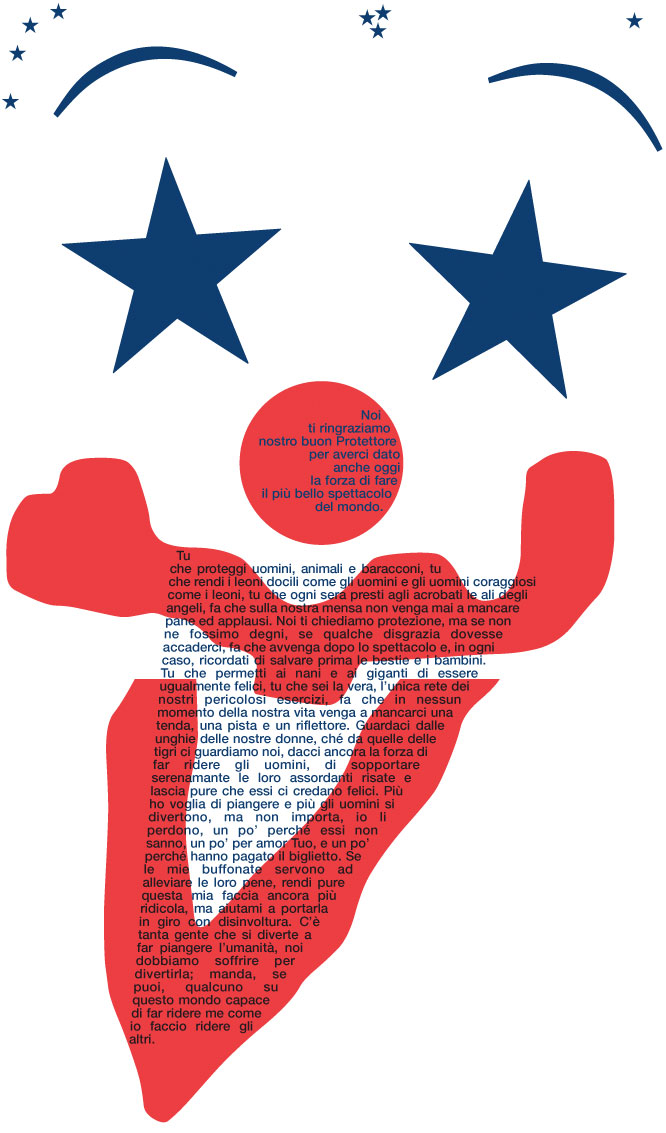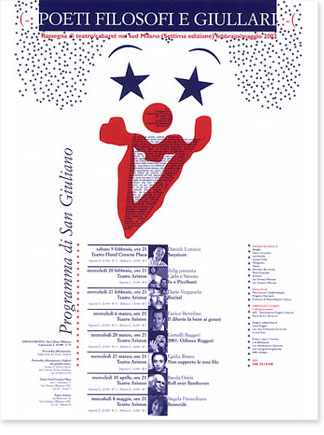 • above, left and below
Calligram design for the corporate identities of the theatrical season, "Poeti, filosofi e giuliari" (Poets, philosophers and minstrels) in the south of Milan, Italy.
- posters, booklet covers and flyers
«These theatrical seasons featured comedies by the most famous current italian comic actors. For one season I chose a quote written by the most famous comic of italian literature and cinema: "La preghiera di un clown" (The prayer of a clown) from the movie "Lo spettacolo piu comico del mondo" (The funniest show on Earth) of Totò (Antonio De Curtis), ca. 1960.)
The face of the clown is made only with type: the parenthesis make the eyebrows, the stars make the eyes and the hair, the nose is a period and the V together with the { make the mouth.» —Laura Ruggeri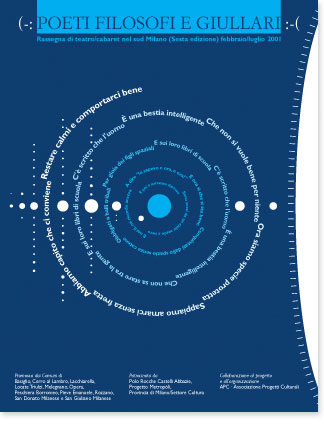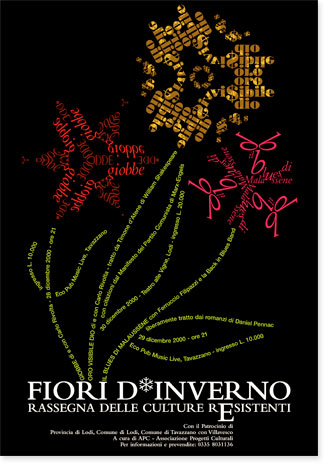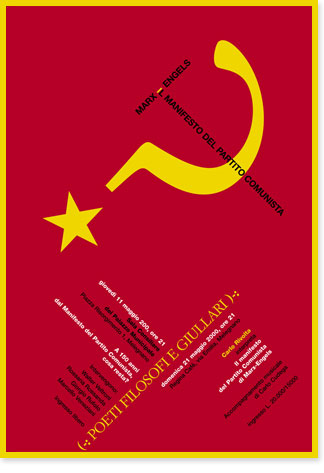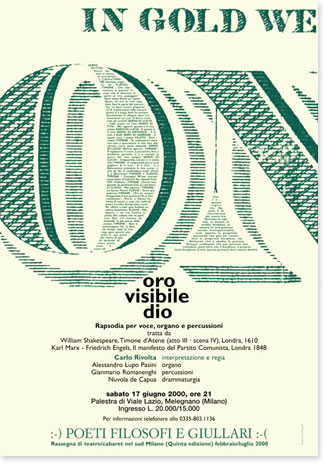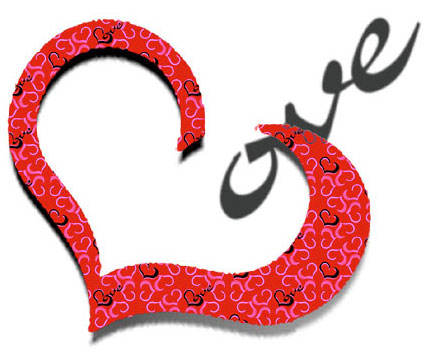 • left and below
Calligram design for posters, book covers and cards